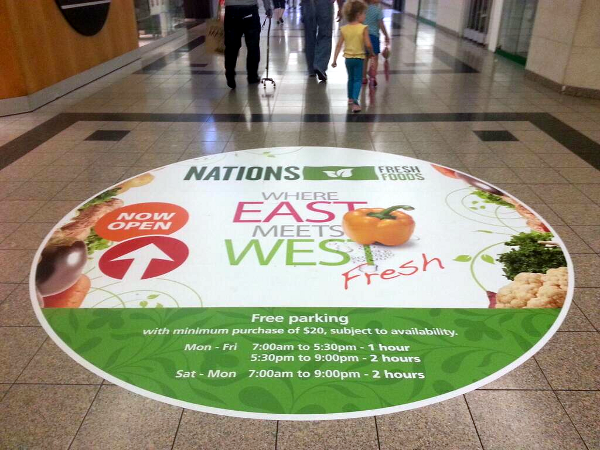 Over the weekend I stumbled upon a new supermarket that I'd highly recommend.
It was my first time visiting the Nations Fresh Foods supermarket that I found out just opened this past July.
The supermarket is located at King St W and James St at the Jackson Square Mall.
It has a lot of Asian specialty foods but also a great Western assortment. It kind of resembles the model of the asian supermarket T & T with a little less focus on the Asian assortment.
It's motto is a East meets West supermarket.
The best thing about the supermarket is that the prices for everything are absolutely great. It provides better value on most grocery items than No Frills or Price Choppers and has a much better atmosphere and ambience.
The only caveat is that it does not accept credit cards but with the great prices I really don't mind.
Things I Liked About Nations Fresh Foods:
1. Great prices.
2. Convenient Location.
3. Beautiful layout and setting.
4. Great variety and selection of food.
5. Many ethnic brands for different tastes and dishes.
Things I Disliked:
1. Parking and the Validation with purchases of >$20.
2. Lacking in the organics but with so many local farmers this might complement the Hamilton community very well.
3. Gets really busy at times but that's expected with a Supermarket.
It also has a great section for pre-made foods with seating area just in case you need a quick meal for lunch or supper. Me and my daughter stopped by for lunch and had the biggest bowls of Vietnamese Pho that we've ever had for an amazing value of just around $5.00.
We purchased some steak and cooked it later that evening. And I will vouch for the freshness of their meats.
So definitely feel free to visit the new supermarket to the Hamilton community, Nations Supermarket.
Here's a link to the
Nations Supermarket
flyer just in case you're interested.
Nations Fresh Foods open 9am to 9pm seven days a week.